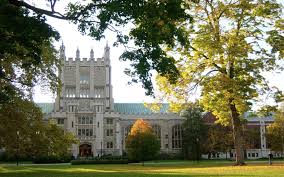 Many students around the country are getting ready to head off to college this week. They are buying sheets, books and desk lamps. Here are a few other for students and parents to add to the prep lists.
Healthcare
Do you have private health insurance? Are you covered under your parent's plan? Does the school cover basic health care needs? Where is the health center?
Do you have special health care needs? Allergies? Medications? Find a provider in the area and establish care. Transfer needed prescriptions to a local pharmacy.
Are you up to date on vaccines? HPV vaccination can prevent cervical and other cancers in the future. Each year there is an infectious disease outbreak on college campuses from rubella to meningitis.
Google and the Internet give you, and your friends, volumes of information and make self-diagnosing seem easier. But chronic conditions or symptoms that don't go away should be addressed by a licensed health care provider.
Sex/Alcohol/Drugs
This is a good time to examine your values and expectations. College is a smorgasbord of new experiences and new freedom can be overwhelming. Stay grounded in your ethics and values.
What are you using for birth control and STD prevention. These are relevant for both girls and boys. "She's on the pill" is not a birth control method. Only condoms offer some protection against STIs.
Alcohol use is prevalent on college campuses but each year thousands wind up needing hospital treatment from overuse. Be smart about the availability of alcohol and drugs.
Beware. Alcohol/drugs and sex are a potentially dangerous combination. Some college campuses use an affirmative consent standard. It's worth looking it up. (http://endrapeoncampus.org/yes-means-yes/)
Talk with your roommates about visitors, in room parties, alcohol, drugs etc.
Get acquainted with the schools policies on all the above to preempt issues.
Know how to get help and support if something threatening or disturbing happens.
Money
Students graduate with debt—and not just from student loans. A study Fidelity Investments found that 70 percent of the class of 2013 graduated with debt– average amount of $35,200 including $3,000 in credit card debt.
Budgeting and money management are boring but vital. There's an app for that. Check out http://www.rasmussen.edu/student-life/blogs/college-life/awesome-college-student-budget-apps/•
Resist the abundant credit card offers that start pouring in.
Know the details of your student loans and your responsibility for repayment.
Stress management
In 2012 The American College Health Association compiled an assessment of undergraduates and 30% reported that stress had caused a negative impact on their studies.
Many stressors may arise including homesickness, academic pressure and relationship issues.
Meditation, time with friends, pampering, exercise and academic guidance can help.
Get to know the mental health resources available at school.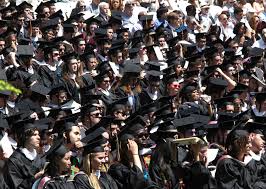 Tips for safe exploration
Be positive about your expectation for a great experience.
It's ok to live your values.
Parties are a part of college life. But know your limits.
Get involved in campus groups/activities.
Always let someone know where you are and where you are going.
Designated drivers apply in college too.
Talk to your instructors and professors.
Trust but verify.
Establish a balance. Remember the primary goal is to learn and finish (Only 46% of students graduate once they start!).